Mrs. Hayley Drennan, Librarian
662-673-9191 ex. 1410
Ms.Terri Jones, Assistant Librarian
662-673-9191 ex. 1410
Thank you for visiting the Linwood Elementary School Library! We are here to encourage the love of reading! If there is anything we can help you with, please contact us!
Online Public Access Catalog (OPAC)
OPAC
This website allows students to search for books in the Linwood Elementary School Library.
Special Instructions: When you click on the link, Select "Display" next to Linwood Elementary School.
https://yazooms.booksys.net/
Mississippi Library Commission
eBooks
eBooks are now available! There are 10 books to choose. To access the books, click the link and enter the username and password. The ebooks are listed below with their AR information.
Username: Linwo120
Password: shelf
ebooks:
Australian Cattle Dogs

by Paige V. Polinsky; AR Quiz #183019; Reading Level 4.3; AR points 0.5

Becoming a Butterfly

by Grace Hansen; AR Quiz #182796; Reading Level 2.1; AR Points 0.5

Guardians of the Galaxy: Best Story Ever

by Tim Seeley; AR Quiz #176224; Reading Level 3.9; AR Points 0.5

Chameleons by Leo Statts

; AR Quiz #185500; Reading Level 1.5; AR Points 0.5 (Read-to-Me eBook)

The Fire Station

by Julie Murray; AR Quiz #182789; Reading Level 1.0; AR Points 0.5

Lego Manufacturers: The Kristiansen Family

by Lee Slater; AR Quiz #179687; Reading Level 4.9; AR Points 0.5

Native Americans: Pueblo

by Katie lajiness; AR Quiz #183050; Reading Level 4.2; AR Points 1.0

Super Simple Experiments with Forces: Fun and Innovative Science Projects

; No AR Information

United States Presidents: Theodore Roosevelt

by Tamara L. Britton; AR Quiz #183668; Reading Level 4.5; AR Points 0.5

Carlos and Carmen: The Yummy Mistake

by Kirsten McDonald; AR Quiz #184030; Reading Level 2.6; AR Points 0.5 (Read-to-Me eBook)
http://abdodigital.com/
Storyline Online
This wonderful website features a variety of celebrities that read their favorite books! Each video brings the book to life. Many of these books are AR books as well. More books are added every few months, so visit this site ofted to see what is new.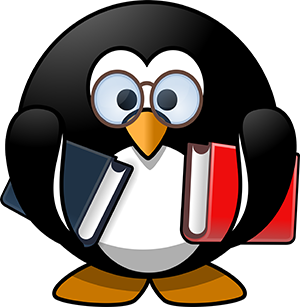 http://www.storylineonline.net/
StoryBots
This is a FREE website for teachers and parents! This is an Emmy award winning netflix show that is also a very fun and educational website. The episodes of StoryBots are very engaging and fun! Parents can join the site for a small fee as well. Check this website out! You will be glad you did!
http://www.storybots.com
Student Resources and Websites
Metasearch
This is a database by Follett Software.
https://search.follettsoftware.com/metasearch/ui/4866
Gutenberg
This is a free ebook database.
https://www.gutenberg.org/wiki/Main_Page
Teacher Professional Development
Fill this OUT!
The Linwood Elementary Library wants to hear from teachers, too! We need all teachers to fill out this survey! Click the heart below and complete this brief survey.